Imposing order with a system
WOLF-Garten has thought through its system to the very end: Simply use the tool holder for your multi-star® tools. Over a width of 80 cm with movable holders - you can have everything to hand that you need in the garden. It is as easy as that to bring order to your home!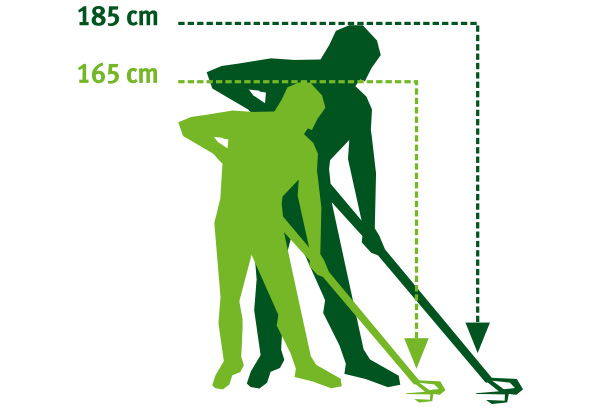 multi-star® wants to help your back
Most people have a problem with their backs. That serves as a reminder of important good posture is. Help your back by using the different handle lengths of our multi-star® system to allow you to remain upright and relaxed during garden work. Our soil tilling tools are oriented towards a special precision working angle so that you can work in the garden with less effort and with a consistent working depth.