The soil for your dream garden
Regardless of the type of soil that your garden has, it must be cultivated at the right times so that you can enjoy your garden. Avoid tedious bending and a bent back - the wide range of attachments and handles from the multi-star® system make soil tillage very easy.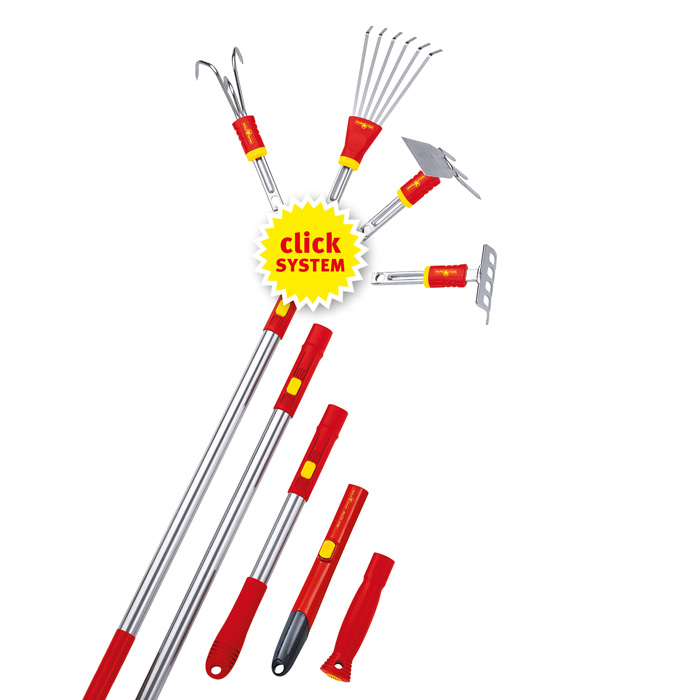 Able to cope with any challenge
Combine more than 70 different attachments with eight different handle types that have been developed for various applications.

The multi-star® system offers suitable attachments for all garden, pond and cleaning work and will impress you with its many advantages:
Quick and easy changing of the tool heads with just a "click" without lengthy screwing in.
All the attachments can be combined with all the handles (one handle for all kinds of work).
Handles in various lengths to suit your body size for ergonomic work without straining your back.
Extendible handles allow safe working at height without ladders.
The tools are especially robust and cope with even the most extreme soil and working conditions.
The special coating makes them especially long-lasting and resistant to weathering.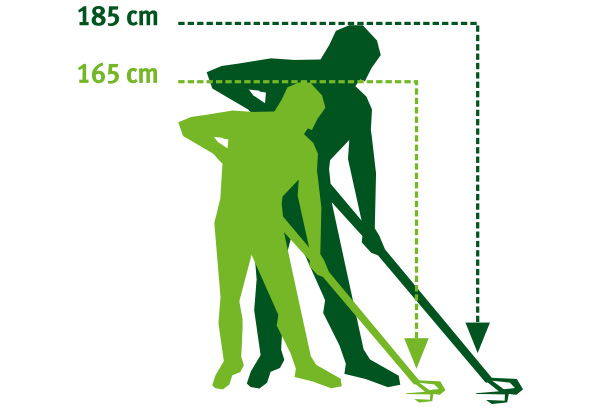 multi-star® wants to help your back
Most people have a problem with their backs. That serves as a reminder of important good posture is. Help your back by using the different handle lengths of our multi-star® system to allow you to remain upright and relaxed during garden work. Our soil tilling tools are oriented towards a special precision working angle so that you can work in the garden with less effort and with a consistent working depth.