multi-star® - the ingenious click-system
multi-star® – the principle is as simple as it is clever: Using the basic equipment of handles in various lengths, you can connect more than 70 tool heads with just one "click". Now look for the parts that suit your purposes.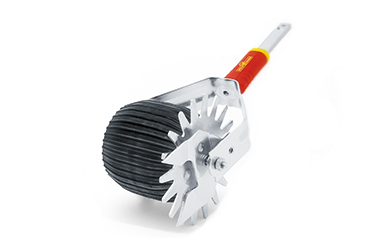 A system for better lawns
The multi-star® modular garden tool system from WOLF-Garten also offers you a number of attachments that you can use to look after your lawn For example, lawn edging irons, lawn rakes and scarifiers. Simply choose the corresponding device, attach it, and off you go. It just takes one "click".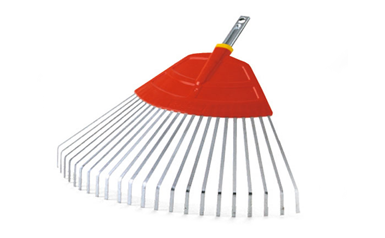 Away with the leaves!
The multi-star® tools from WOLF-Garten can also be a big help to you in the autumn. Because these rakes do not just sweep well when they are new. Their tines remain in shape, because they are made of flexible, hardened spring steel. The range covers everything from small rakes for small and narrow flowerbeds up to the universal adjustable rake.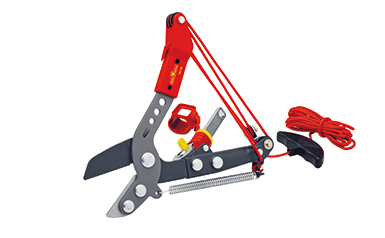 Safe up high
Combine the intelligent multi-star® system with the superlative cutting tools and saws from WOLF-Garten. Here you already have the perfect system to harvest fruit in your own garden, to work in the treetops in a way that is safe for you and kind to the trees, and to cut off branches.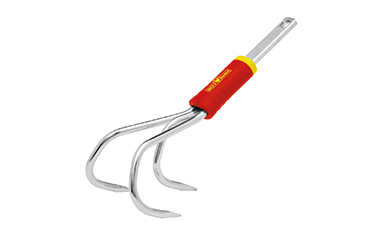 The soil for your dream garden
Regardless of the type of soil that your garden has, it must be cultivated at the right times so that you can enjoy your garden. Avoid tedious bending and a bent back - the wide range of attachments and handles from the multi-star® system make soil tillage very easy.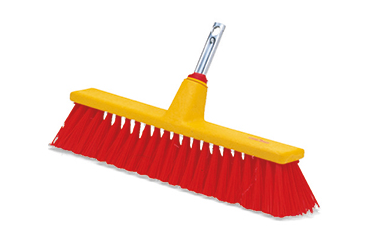 Clean your home and yard
WOLF-Garten offers you useful tools for other important areas as well: The multi-star® system has exactly the tool heads that you need for sweeping, scrubbing and window cleaning. Winter dirt, cobwebs and smeared windows can be dealt with at once - so that you can enjoy the springtime sun.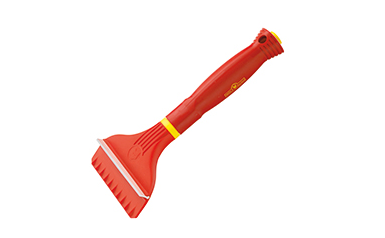 Strong helpers for the cold season
When the winter comes, it not only brings a white coat but also, unfortunately, something no to get excited about: e.g. iced-up windscreens, sheets of ice on the driveway, piles of snow on the footpaths. You can start the coldest season of the year with no worries thanks to the intelligent multi-star® solutions for the winter.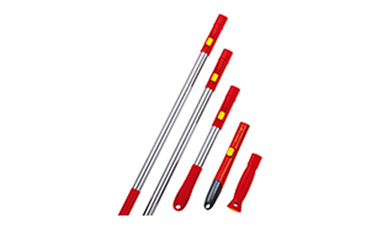 Handle types for all sizes and activities
WOLF-Garten has something for tedious bending and aching backs: the high-quality multi-star® handles. This is your entry into the modular garden device system with more than 70 multi-star® attachments for house, yard and garden. It only takes one "click" to attach the tool that you need at that moment. It just could not be easier, or smarter.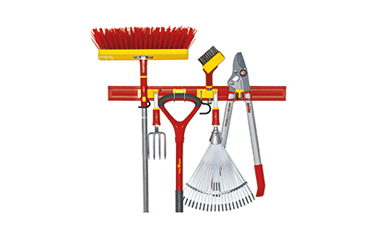 Imposing order with a system
WOLF-Garten has thought through its system to the very end: Simply use the tool holder for your multi-star® tools. Over a width of 80 cm with movable holders - you can have everything to hand that you need in the garden. It is as easy as that to bring order to your home!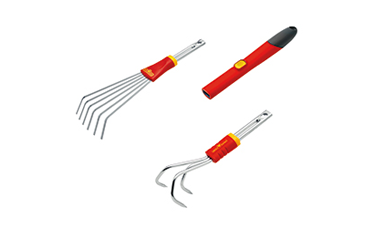 Small but good!
With some kinds of garden work, small tools are more practical than the large standard tools. And that is the reason why the modular multi-star® system from WOLF-Garten is also available in mini-format. This means that you can also look after those small favourite places in your garden without taking up much space.