Beauty care for your lawn
The lawn is generally the centrepiece on which life in the garden mainly takes place. A few regular actions ensure that your lawn will remain good-looking all summer long - and will grow again vigorously next year.
Mowing
Mowing frequently and with less height is better than an occasional radical shortening of tall grass. For that reason we recommend that you mow your lawn once a week. Let the grass stalks grow 5 to 8 cm long in summer - you can easily set the different heights on your lawnmower. WOLF-Garten offers you a number of different models for this: Cordless and electric lawnmowers and petrol lawnmowers.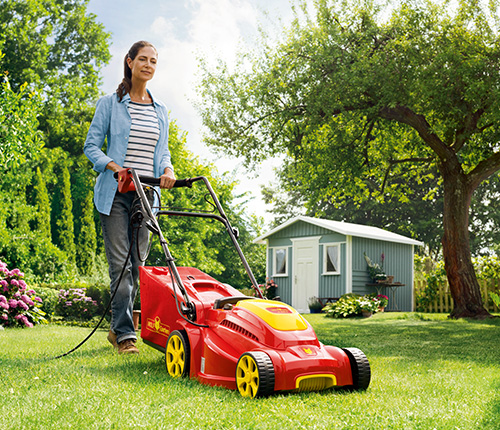 Cutting and trimming edges
What is the use of having a perfectly mown lawn if the edges look ragged? For perfect lawn styling you need the Edge cutter, lawn edging irons and Trimmer . The WOLF-Garten range gives you a wide choice.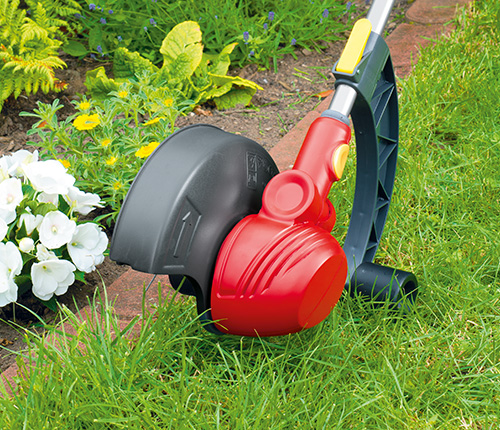 Watering
A new lawn regularly requires water for some weeks until it has set deep roots. You need to water existing lawns if the grass stalks do not spring back upright at once after they are walked on. It is important that the water penetrates at least 12 cm deep into the ground to the ends of the roots so that the lawn plants can form deep roots. If you water more often but always too little, then the lawn will not form deep roots and will dry out more quickly.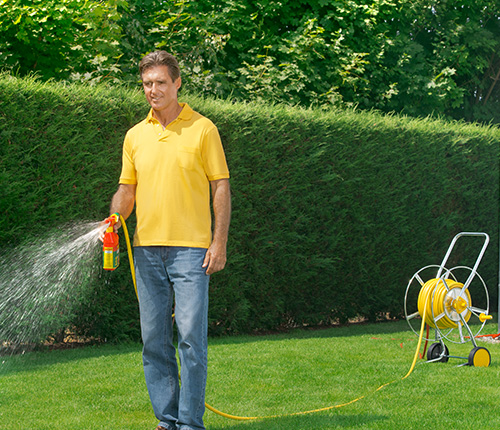 Dandelions, plantains, buttercups and the like increasingly make their way onto your lawn. For that reason you should dig them out regularly together with their roots. If you have larger areas of lawn then weed killer and moss killer from WOLF-Garten will help you.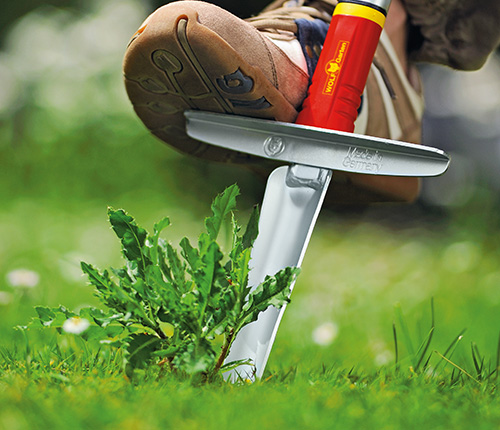 For example: a Multi-star® Weeding trowel
The burning summer sun stresses the lawn, and for that reason it is grateful in this season if you give it a course of treatment that includes nitrogen, phosphorous, potassium and iron. You can likewise find the corresponding <link 39 - internal-link "Opens internal link in current window">fertilizer mixtures from WOLF-Garten.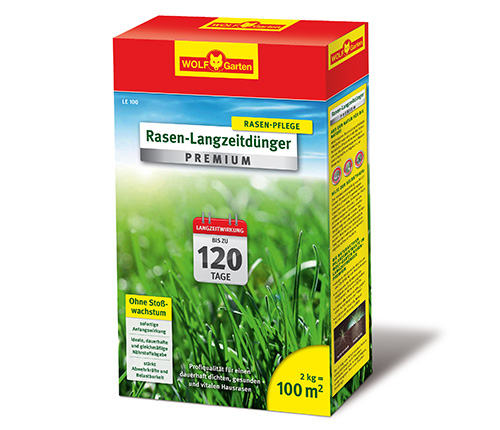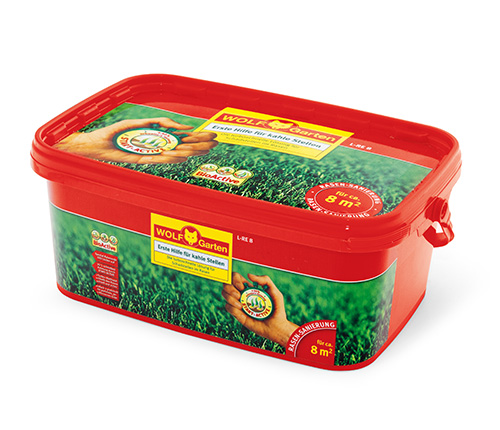 What to do with the cut grass?
Not into the bin for organic waste or off to the recycling centre! The nice things about natural products is this: You can reuse them - and the same applies to lawn cuttings.
Composting grass:

Cut grass composts well – but only if you mix with it with other organic waste from the kitchen and the shredder.
Mulching bushes and shrubs:

Grass cuttings can also be recycled as a mulching layer under bushes and shrubs.
Mulching lawns:

Leave the grass on the lawn as a mulching layer than has been cut extra finely. Almost all the WOLF-Garten lawnmowers offer this function. For those that do not have this function it is possible to get a mulching kit as an accessory.